Spotted an article in the news today and wanted to share it with you.
HEADLINES – Large accessible toilets for severely disabled people – known as Changing Places – will be made compulsory for new buildings in England from 2021.
Shopping centres, supermarkets, sports and arts venues will be required to include at least one Changing Place, a government spokesman said.
The facilities include hoists, changing benches and space for carers.
A government spokesman said there were more than 1,400 Changing Places toilets in the UK, compared with 140 in 2007, but more were needed to support about 250,000 severely disabled people. On Sunday, the Department for Transport and Muscular Dystrophy UK announced a £1.27m fund to install 37 more Changing Places at service stations across England.
It means 87 of England's 118 service stations will have the facilities in the next few years. Many of the new facilities will be added to service stations in the North of England.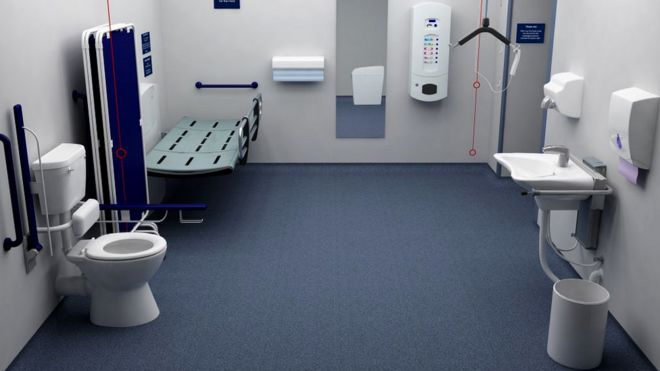 To read the full article click on this link https://www.bbc.com/news/uk-england-53448846